Just Dance!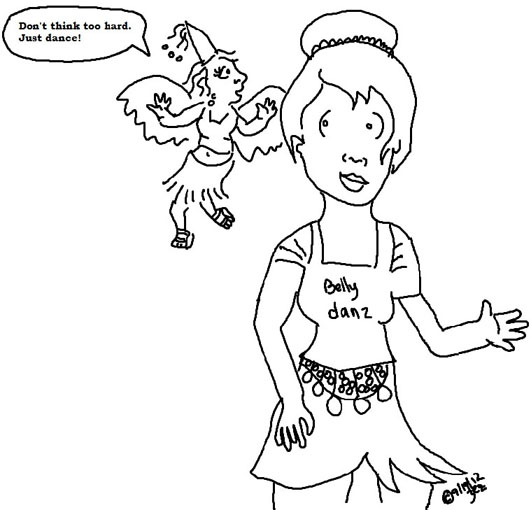 "Don't Think Too Hard. Just Dance!"
Our little belly dance fairy has good advice. Dance is about releasing emotions and enjoying the present moment. Dance is a way to channel your energy and express yourself. Don't censor your dancing out of unnecessary embarrassment. Try to dance without feeling self-conscious. Allow your body to respond to the music, to move how it wants to move, without worrying about how you appear to others. Enjoy yourself and the experience. Dance like no one is watching.
Drawing by Jessica Zimmer, a former Ethnic Dance Expressions student who drew, did calligraphy, hiked and of course, belly danced!