About Ethnic Dance Expressions
School of Belly Dance
Come join us at Ethnic Dance Expressions and be part of a unique opportunity to learn to belly dance at North Central Florida's first School of Belly Dance. Experience the difference and have fun! Students of all ages, shapes, sizes and abilities are invited to join me as we belly dance for art and exercise.
How EDE Began
Back in 1983 in the sleepy little town of DeLand, Florida, Ethnic Dance Expressions was born to express the culture, motivations, costuming and dance techniques of other ethnic groups artistically and favorably. EDE began as a dance company whose purpose was to recreate Middle Eastern dances via the choreographic process known as creative departures. Creative departures maintain the integrity of the people, their culture, techniques and motivations. Creative departures also allow the choreographer some lead way in the selection of music and presentation of material to create dances that an American audience can appreciate. The dances are both educational, entertaining and non-offensive.
Sallamah, having been faced with negative stereotyping from her father and others in the community, decided to make a consorted effort to change the negative image of belly dancing by creating high quality dances and take the dance out of the nightclub, bar and restaurant scene into the light of day at art festivals, concerts, family parties, and onto the theater stage.
In her effort to do this, she realized she would have to train and further her own dance education. She would also have to become a good dancer, teacher and choreographer as well as learn the history and as much as she could about the dances and cultures of the people she was representing. She did this by majoring in dance and continuing her belly dance training at workshops featuring the top Middle Eastern dancers in America, Europe and Egypt. See Sallamah Chimera's Bio
Setting standards of excellence for herself, her students and dancers was her top priority. Without good dancers, no one would believe in the product nor change the negative image of belly dance.
How Sallamah's Teaches
Over the last 35 years, I have developed a method of teaching based on the isolation of essential muscles and focus on the core movements that become the basis of all belly dance technique. Anyone who has the passion to dance, wants to learn quickly, safely, and efficiently. As Director of EDE, I am ready to guide you into the exciting world of Belly Dance and work with you become the dancer of your dreams. You will learn all the fundamentals in a supportive, friendly environment surrounded by other people just like you. I take into account each student's individual capabilities and tailor the instruction so it is tangible while making sure you feel challenged and inspired in every class. I teach muscle based technique opposed to stylization so the major muscle groups are isolated and trained preparing you for whatever style of belly dance you want in the future. I also teach dance basics like turns, arm carriage, and walking which are used in every style of dance. I prepare my beginners to my advanced students for performing so they look polished, professional and feel confident. The more advanced students learn improvisation but beginners can rely on ready-made dances to get them started and to build their skills and confidence. So whether you want to become a dancer or just dance to exercise, you will be able to find your niche at Ethnic Dance Expressions. Words of Wisdom for Learning to Belly Dance.
What Does Sallamah Believe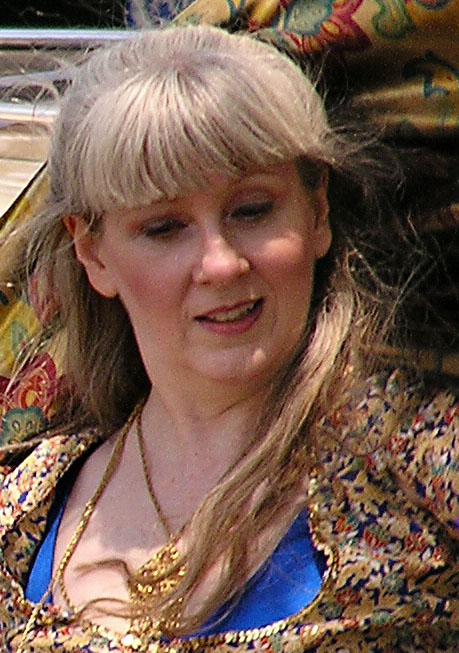 Sallamah Chimera believes in you and your ability to dance. She promotes a non-competitive, friendly, family-like atmosphere for students who want to dance for fun and exercise. And for the serious student, she has created a nurturing environment to provide you with the essential skills you need to become a real dancer and performer. Further, she believes dancing should be an enriching and rewarding experience providing valuable skills and personal insights you can use in your daily life. She encourages team work and excellence. She teaches students the necessary skills to perform, build character and helps her students feel confident on and off the stage. Sallamah's students excel and feel good about their accomplishments and themselves. As a testimonial to their beliefs in her teaching style and her continual efforts to stay current, Sallamah has students who have studied with her since 1999, when EDE's doors opened for business.
About the Studio
For your comfort, the school has installed Quietstep Resilient Professional Studio and Stage Flooring designed for dancing, yoga, tai chi, zumba and aerobics to make your learning experience safe, comfortable and enjoyable. It has full-length mirrors and a pleasant, cozy ambiance. There is ample, lighted parking and the school is conveniently located in midtown. You can use the Gainesville RTS bus service or bike to the studio from UF. The bus stops are by Plaza West, a few steps from our front door. EDE is easily accessible from all areas of Gainesville as well as the surrounding communities.
Classes at Ethnic Dance Expressions
Our Belly Dancing Classes are offered Monday through Friday and are small so students receive more individual attention. The dance technique and dance routines are thoroughly broken down into understandable sections and adjusted for people's different learning styles. The classes run 1 hour to 1.5 hours to allow for a complete warm-up, time to master technique, to stage any choreographies or review materials being taught, and finally to cool-down. We also have private classes to help students create their solos, get ready to perform professionally, or compete. We provide Mini-workshops or Intensives on various topics such as veils, double veil, cane, restaurant performing, improvisation, creating solos, and costuming to name a few.
Our Dance Aerobics Classes are offered on Tuesday and Thursday mornings from 10:30-11:30 am. Dance Aerobics Information.
We also offer classes through Santa Fe College Community Education program at EDE such as Red Hot Mamas Belly Dance, Belly Dancing for Everyone and Yoga for Relaxation. Santa Fe College.
Performance Opportunities:
Students of all levels and abilities are given the opportunity to dance at Ethnic Dance Expressions. For our students who are dancing just for fun and exercise, we have our Hafla Night at the Oasis, an evening of open belly dancing and Mediterranean cuisine. For advanced and serious students we have Ethnic Dance Expressions Ensemble. The Ensemble provides students with many types of performances throughout the year. These performing experiences are designed to help new dancers make a smooth transition from student to performer. We place emphasis on performing skills, fun, etiquette, costuming, make-up, and of course, perfecting technique and choreographies. Learn how you can become part of our annual school productions.We produce the Veils & Visions Theater Revue and Cafe Cairo, a restaurant style show. We also dance at various art festivals, health care centers, family parties, and educational events.
Belly Dance Apparel: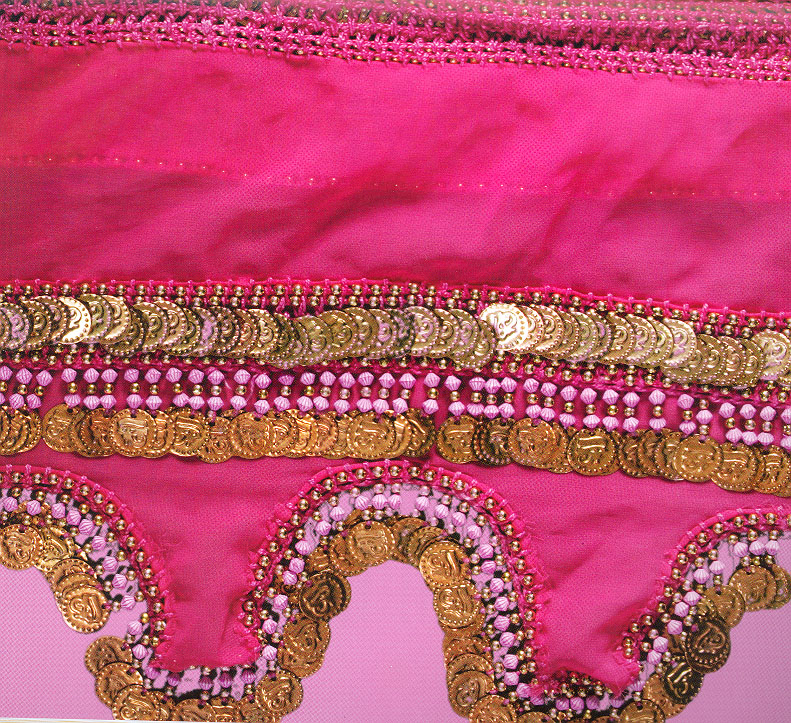 Ethnic Dance Expressions carries a selection of quality, reasonably priced belly dance hip scarves, finger cymbals (zils), chiffon veils, Grecian dance sandals, class music, and performance DVDs. We also have gently used costumes on consignment. Look at our page with information about
What should you wear to class?
Why Come to Ethnic Dance Expressions?
This Is What We Offer Our Students
Besides being able to study and be mentored by a skilled teacher with more than 30 years of dance, performing and teaching experience, students receive some other perks.
Students have multiple choices to register and pay their tuition. They can come in person to EDE or register online via Pay Pal. We accept cash, checks and Visa and Master Debit and Credit Cards at the studio. Pay Pal accepts American Express, Discover and other cards and you don't have to have an account.
There is a one time registration process--after that you can pay for your dance or exercise cards in class or online when it is used up.
Students can take class for Free on their birthday.
Students who refer a friend who signs up for classes, receive a $5.00 coupon to use toward a new card for themselves.
Coupons are given to new students and to our long-time students in appreciation of their support.
Students can make-up classes and take more than one class a week. Their cards can be used toward a dance or an exercise class.
Students are encouraged to perform as soon as they are ready and are given many performance opportunities. Our ready-made choreographies make this possible.
Sallamah writes out the choreographies for her students to follow. We also have performance DVDs students can purchase for practice. Class music is on CDs or you can download it.
Students receive a monthly Newsletter with topics and tips about belly dancing and health issues.
Students can shop for their dance supplies at EDE where they can see and try on the merchandise. They can also learn to make their costumes and save money.