Classes Offered at
Ethnic Dance Expressions
School of Belly Dance
Come join us at EDE, Gainesville's and North Central Florida's first belly dance school. Ethnic Dance Expressions offers belly dance, aerobics and yoga classes as well as specialty dance workshops. (We are celebrating our 21st year in business!)
You can come to class whenever you want although it helps to get into a routine. Think of your dance and exercise classes as a gift you give to yourself. You are encouraged to come to at least one class a week so you will see continued progress and won't become discouraged. The more classes you attend, the quicker you will learn to dance or reach your exercise goals. For the Class Schedule...
Belly Dance Classes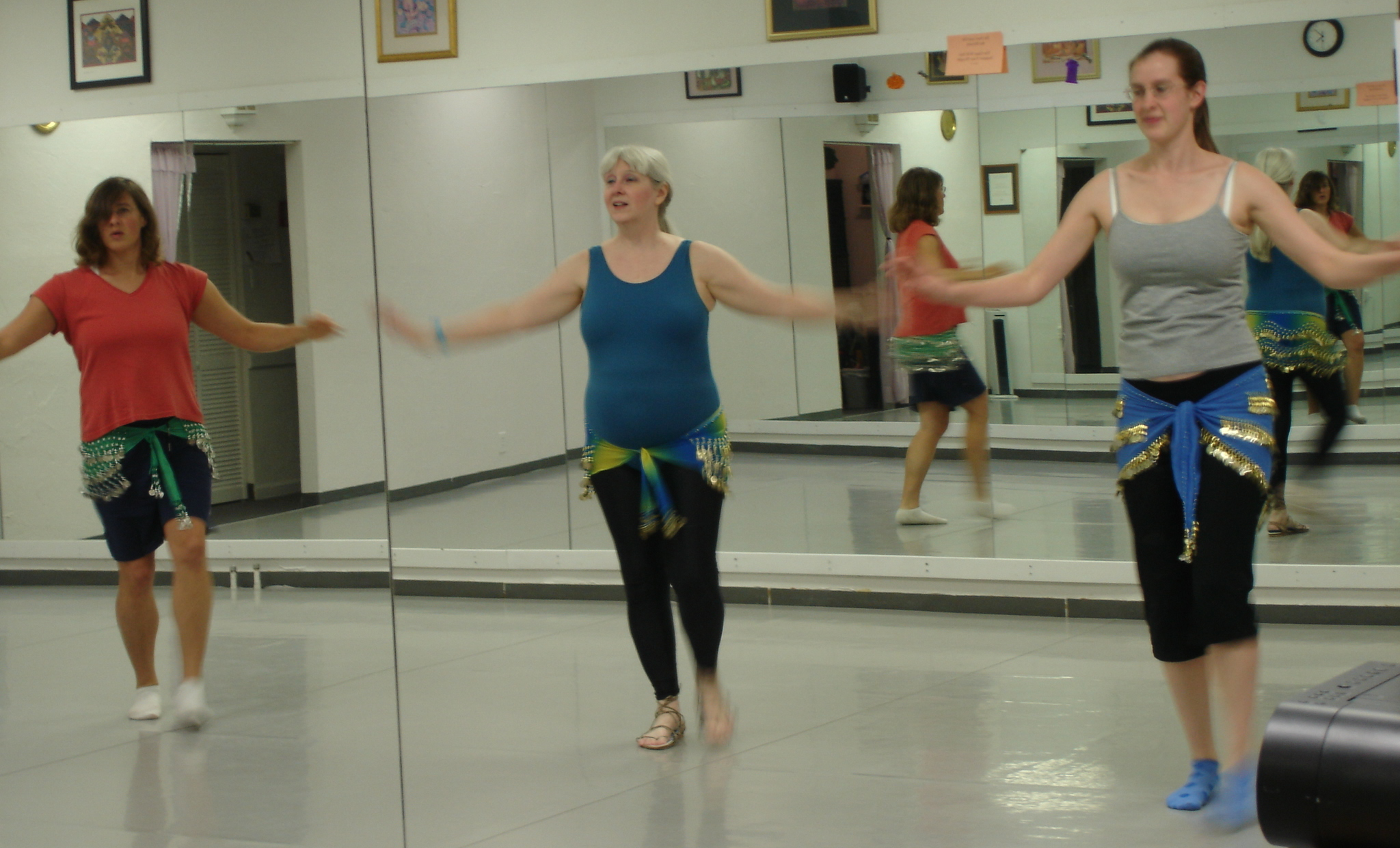 Sallamah Chimera teaches classical American and Mid-Eastern Cabaret and Folkloric styles of belly dance for beginners to advanced students and professional dancers. Our levels include technique, beginner, progressive or advance beginner, intermediate and troupe/advance. Students and serious dancers can also come in for dance coaching and mentoring to create their solos and improve their choreography, performing skills, and image. Classes are offered Monday through Friday. For dance class descriptions...
Workshops are offered on the weekend. and mentoring/coaching during studio down time. For a description of our specialty workshops...
Dance Aerobics Class
Is offered Thursday mornings from 10:30-11:30 am via ZOOM. This is a low-impact aerobics class with hand weights, stretching, floor mat exercises, and ballet bar exercises. The class is geared for adult exercisers ages 35 and up but anyone can attend. Participants work at their own pace and level. For more information about the aerobics class...
Other Information to Help
as You Learn to Belly Dance
Sallamah has included other information to help you with your studies at Ethnic Dance Expressions as you learn to belly dance. She has included information on: